We are working to enhance employment opportunities for young people across Egypt, focusing specifically on the economically disadvantaged.
We have formed a partnership with Education for Employment Egypt (EFE); a leading local Non-Government Organization dedicated to supporting disadvantaged youth to gain full-time employment in Egypt's leading private sector corporations.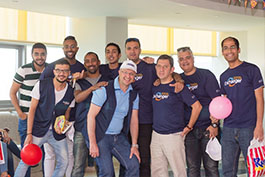 We officially formed this partnership in November 2017. It focuses on directly supporting 600 unemployed, disadvantaged youth to strengthen their job readiness capacity and additionally, gain access to high-quality, formal employment opportunities. The partnership is comprised of three key elements:
Launching Emirates NBD Egypt's dedicated Job Readiness and Placement Program

It will be completed by 200 unemployed and disadvantaged Egyptian youth in 2018, with an emphasis on post-program job placements in leading organizations like Emirates NBD Egypt in addition to our broader corporate network. We will also target Egypt's high-growth sectors like the retail, hospitality and IT industries, as some examples.

Introducing a Careers Direction course

It will be undertaken by 400 Egyptian youth from public universities over 2018. It will include providing these students with enhanced CV writing and interviewing skills, as critical prerequisites for gaining successful entry into the formal job market.

Launching a Financial Literacy Campaign

The aim here is to enhance awareness amongst Egyptian youth about the importance of making responsible financial decisions, and critically, provide specific guidance on how to achieve this.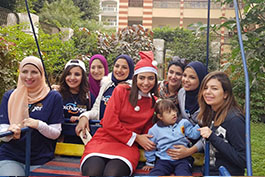 About Education for Employment Egypt
Education for Employment is a network of locally-run Affiliates across Egypt, Jordan, Palestine, Morocco, Tunisia, Yemen and Saudi Arabia. Registered in-country and powered by local boards and staff, these organizations train youth and link them to the world of work. With international board members and staff located in the United States, Europe, and the UAE, EFE-Global provides assistance, training, expertise and networks to support the EFE Affiliates.
Click here to view Education for Employment's website and learn more about this organization.