FIRST Youth Package
When you turn 18, all you need is your signature to open your Emirates NBD "First" youth Account and begin a world of financial freedom.
It's time to start your "Financial independency" backed up by our "Career development opportunities", while experiencing a world of "Entertainment" with our unlimited number of offers & discounts to ensure you have fun!
Documentation /Eligibility Criteria
Age between 18-26
Copy of valid National ID
Start financial planning with Emirates NBD "FIRST" youth Account with wide range of banking products exclusively designed to match your needs and aspirations.
Youth Titanium Debit Card
Access to your bank account for cash withdrawal and balance inquiry on Emirates NBD or any 123 ATM locally and Internationally
Shop across point of sale terminals locally and internationally, directly debiting from your account
Instant SMS notifications when using the card locally, internationally and online.
Earn more Reward Points when you shop with Emirates NBD Youth Debit Cards , offering multiple redemption options
Receive 20,000 reward points as joining bonus upon issuing your Emirates NBD youth debit card
Complimentary free access in selected airport lounges in Egypt and abroad upon presenting Emirates NBD Youth Debit Card.
Enjoy hundreds of complimentary offers with "MasterCard Buy 1 Get 1" powered by Entertainer, simply download the app from the app store or Google play.
*Daily withdrawal limits has been set as EGP 25,000
Tiered Saving Account
Start saving for the future and enjoy preferential rates exclusively tailored for you reaching up to 10% p.a.
Minimum balance to open account 1,000 EGP
Interest is calculated monthly and credited to the account quarterly
Your saving account is interest bearing account, offering preferential interest rates for Youth , the more you save , the more you earn
| Deposited Amount | Rate |
| --- | --- |
| Below 1K | 0% p.a. |
| From 1K+ to 50K | 9.00% p.a. |
| From 50K+ to 350K | 9.25% p.a. |
| From 350K+ to 1M | 9.50% p.a |
| 1M & Above | 10.00% p.a. |
Time Deposits
Invest your money in Time Deposits and Enjoy 1%
Preferential rate
over the published rates per tenor
Internet Banking

Monitor your Youth "First" Account & transactions done with your "Youth Card" 24/7 through our electronic banking service:
Free Bank Net
Special Mobile Application
Time for the next step
Upon reaching 21 years you will be eligible to:
Credit Cards with 0% installment plan with selected merchants specially designed to suit your needs
Get 5,000 Reward points as joining bonus up on issuing your credit card
Apply for personal loans with competitive interest rates
We believe in your potential as much as you do, seize the opportunity to develop your career path with Emirates NBD First account
Summer Training & Internship Opportunities
Increase your chances to enroll in our "Summer Training & Internship Opportunities"
10% guaranteed summer training every year for student's having our Youth Package (based on your qualifications)
Submit your CV (Mention in the subject – First Package)
Career Counseling
Stay tuned with our "Career Counseling Sessions"

Sessions will be arranged on quarterly basis to cover different milestones to make sure you are always ahead in your career path
Welcome to a world of exclusive privileges now accessible with Emirates NBD Youth Debit card. Enjoy unique privileges and extra benefits that complement your dynamic life style
Save for your next adventure with Triptanza
Each month 3 winners are chosen to win free flight tickets from Triptanza. The more you shop, the higher your chances to be 1 of our 3 lucky winners

2 domestic flight tickets to be offered for 2 cardholders with the highest number of transactions done by the Youth Debit Card

1 international flight ticket to be offered based on different criteria to be announced by the bank on monthly basis. December Winner for the international flight ticket is the one with the highest amount deposited in "First" Youth account

Client can choose the destination from the following ( Beirut, Limassol, Istanbul, Jordan, Prague, Athens, Rome, Larnaca, Oman, Antalya),client has the option to choose the destination based on his preferences & there is no price limit to the selected ticket

Client can visit Triptanza Office from 3 days till 2 months from the announcement date to book their selected ticket

Ticket booking validity is 1 Year from the announcement date

Enjoy up to 12% when you book your international trip with Emirates NBD Youth Debit Card
Redemption Options
The more you shop with your Emirates NBD Youth Card the more points you will collect points For each 1 EGP spent = 1.5 POINT is accumulated
You can redeem points through exciting gifts & vouchers designed especially for you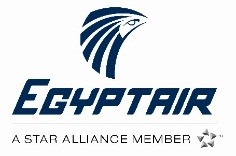 CAREEM 20% Discount twice a month
Book your ride with Careem and have your own personal driver take you where you need to go. Choose the car type that suits your taste, book on the spot or schedule for a later pickup, and enjoy the comfort of your ride.
Enjoy special privileges and benefits, such as:
Your first ride free (for new Careem customers only)
Twice-monthly 20% discounts on rides with Careem
MasterCard Buy1Get1 powered by Entertainer
Download MasterCard Buy1Get1 offers, powered by the Entertainer where you can simply download the app and choose from hundreds of complimentary offers throughout Middle East & Africa.
Enjoy casual dining, spas, attractions, and more when paying with your Youth Debit MasterCard. These may include:
Complimentary main course when one main course is purchased
680 offers available
19 countries
Unlimited usage
| | |
| --- | --- |
| Download MasterCard Buy1 Get1 powered by The Entertainer | |
| | |
| --- | --- |
| Download "MasterCard for You" mobile app from apple store or Google play to have access of full list of Benefits | |