Emirates NBD Egypt Participated in Cairo ICT to affirm its Leadership in Digital Banking Solutions
The Bank Unveiled a Range of Innovative Banking Applications to Facilitate Financial Transactions Anywhere and at Anytime "Pepper" is the First Artificial Intelligence Robot in the World to Serve and interact with the Bank's customers Exciting Surprises for Booth Visitors Including Three Daily Draws and 12 Valuable Prizes
Cairo – Dec. 4, 2017 – In a move that affirms Emirates NBD Egypt's leadership in Digital Banking, the bank participated in Cairo ICT, a conference & exhibition for information and communication technology, with a range of innovative technological services and applications that provide smart solutions to facilitate banking transactions anywhere and at anytime.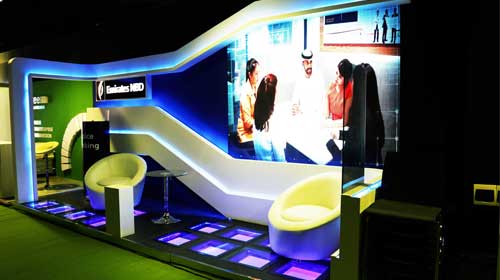 The exhibition was held in Cairo for four days from December 3-6. Through its two booths that were located in Hall 2 and Innovation Arena, Emirates NBD Egypt unveiled "Pepper", the first artificial intelligence robot of its kind in the world to serve bank customers; previously introduced in the UAE and Dubai as well as Alexa Echo, offering Voice Banking Assistance. "Pepper" recognizes and interacts with basic human emotions and has been integrated into the bank's systems to communicate with customers, understand their needs, and provide services in a natural way that is evident through its body movements and tone. Additionally, "Pepper" is also connected to the Happiness Meter in cooperation with the Dubai government, to allow customers to evaluate service quality.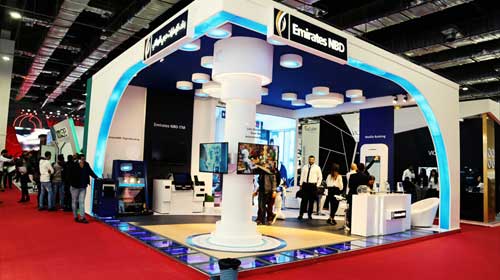 The bank also offers Voice Banking assistance through Alexa Echo, which can identify customers' voices and take instructions to carry out various transactions, such as scheduling payments, transferring money, or checking account balances. It will also be available for future clients at the comfort of their own homes. Emirates NBD will be the first bank in the region to use virtual assistant technology in banking operations.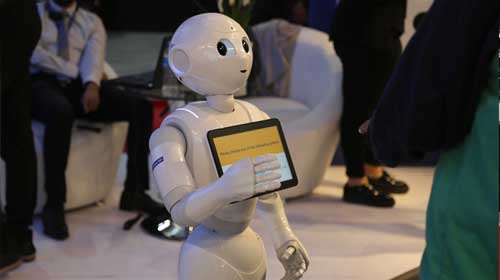 Additionally, at its booth in Hall 2, the bank showcased all the currently available Digital Banking services and the ones that will be available in the near future, and showed customers how to conduct all banking transactions and easily pay bills through various ways that save time and effort, including an Interactive Teller Machine (ITM) and its user friendly Mobile Banking application.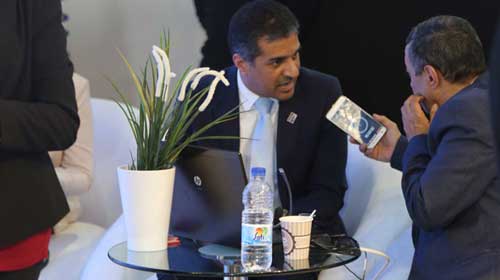 Ayman Gamgoum, Head of Priority Banking and Wealth Management, said, "Emirates NBD Egypt's distinguished participation at the exhibition embodies the bank's strategy that aims to take advantage of technological and digital development to facilitate financial transactions and offer innovative banking services - which further guarantees utmost ease and the highest quality service at all times, from any place."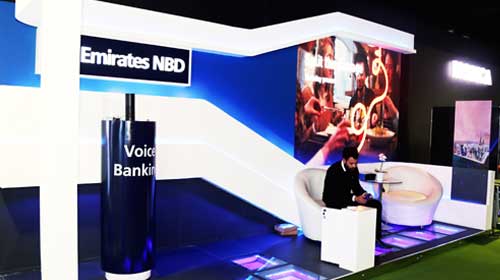 Emirates NBD Egypt prepared a number of exciting surprises for the booth visitors, including three daily draws and twelve valuable prizes, the lucky winners were announced at the bank's booth at the exhibition.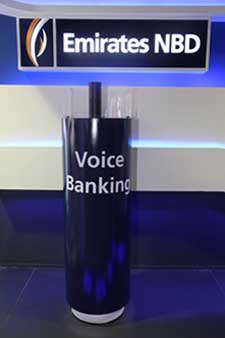 The booth's visitors had the opportunity to learn about several of the bank's advanced applications, such as the mePay feature in the bank's mobile application, which allows people to transfer money through their phone numbers instead of account numbers. It also allows instant transfers in Egyptian Pounds between bank accounts, including weekends and official holidays.
The booth also introduced Emirates NBD Egypt's Interactive Teller Machine (ITM), which are the first of their kind within the Egyptian banking sector using innovative interactive technology, enabling customers to carry out various transactions and access banking services through video and audio communication through colorful interactive screen. The ITMs are programmed to take customers step by step through the required banking process, with the possibility of transactions beyond traditional cash withdrawals to more complex services, all in an easy and advanced way.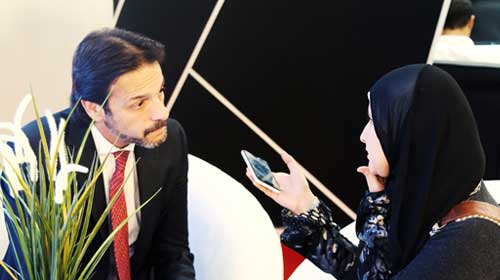 Emirates NBD Egypt's participation in Cairo ICT was part of its commitment to be present at major technology conferences and events within the region. The Cairo ICT exhibition is considered the most important among ICT forums and exhibitions, with 500 leading information technology and communications companies, as well as hundreds of experts and practitioners in the field, taking part.